Petrux crashes breaking his hand: he will miss Qatar test. Good feeling for Scott
The MotoGp tests at the Phillip Island circuit in Australia, finishes with the bad news related to the accident of Danilo Petrucci whio crashed suffering the fracture of second, third and fourth metacarpal of his right hand. After first aid and diagnosis, Petrux was moved to Melbourne where he will undergo further check uo tomorrow morning. It is difficult at the moment to talk about recovery times. In any case he will miss next and last pre-season test in Doha, Qatar.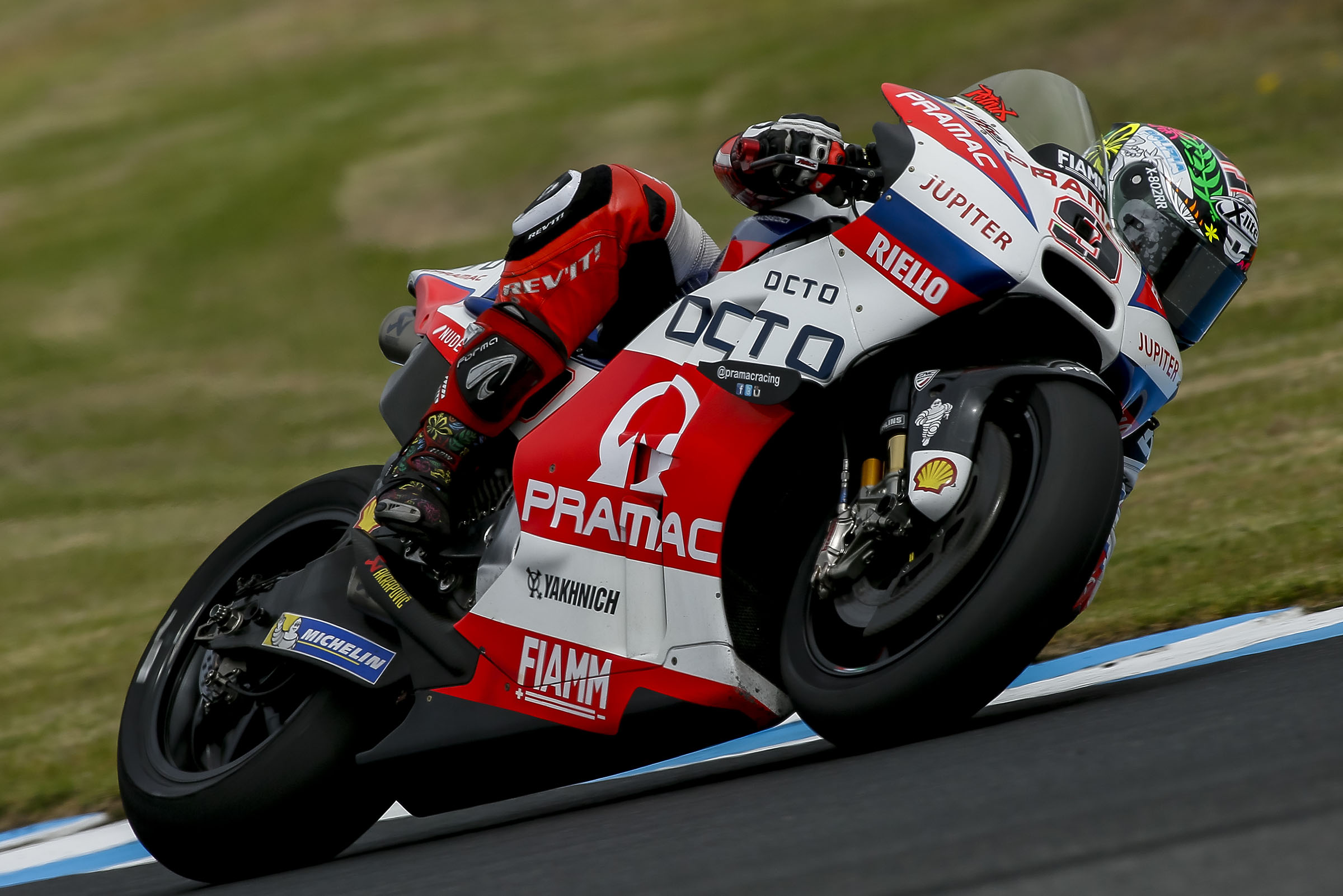 Scott Redding come back from three days in Australia with positive indications regarding the growth of the feeling with his new Ducati Desmosedici GP. Even on a day marked by the constant bad weather that forced the riders to stop for more than 2 hours in the middle phase of the test, Scott was able to complete 49 laps, ending up with a time of 1:30.101 that put him is 14th position but less than a second from the pole position of the day and just one-tenth of a second behind the Top 10.
Danilo Petrucci seemed to have found the right set up before the strange crash occurred at Turn 8 in the out lap. Shortly before, in fact, the rider from Terni had managed to lap under the wall of 1:30 passing under the checkered flag in 1: 29.995 (11th place) in his lap 53rd (56 completed).
14° - Scott Redding - 1:30.101 (49 giri completati)
These three days have been positive although it was difficult to find consistency due to the particular weather conditions. Today it would be difficult to set a good laptime because I had only a few hard tires to fit and every time I tried the soft I did not feel confident on the front. However, we have improved traction and this was an important goal. The feelings are good and I'm looking forward to being in Qatar. I want to wish Danilo a fast recovery. I hope he comes back soon and will be already on track for the first race in Qatar.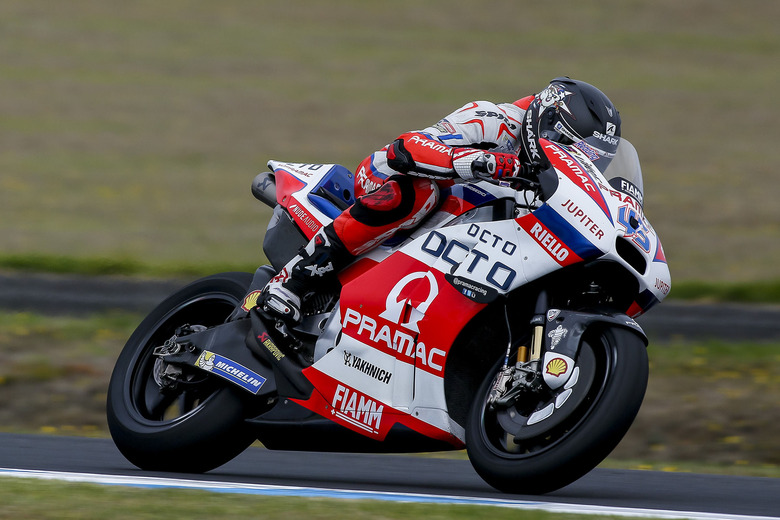 Francesco Guidotti (Team Manager Octo Pramac Yakhnich)
It was not an easy test. The weather conditions did not help us working on set up and Danilo's accident is too big a price to pay. It's never the right time to fall and hurt but surely this is a particularly sensitive time. It is frustrating, we know. But we must look to the future with strength and determination. We have to focus on the Danilo's recovery, the whole team is with him. We are confident that he will recover soon: the hope is that he will be on track for the GP in Qatar but now is too early to have a clear scenary.
19.02.2016