Another great night for Scott: 4th after the second day of testing at Doha
Another great night for Scott Redding on the Losail circuit at Doha. On the second day of the Qatar test, last step before the start of the season scheduled for March 20th on this track, the British rider was able to make further progress in lowering by 6 tenths of a second his best time (1:56,213) that earned him fifth place in the test debut day.
Having shot down the wall of 1:56 at mid session, Scott continued to improve, lap by lap, notching up an impressive crono of 1:55,677 which allowed him to end fourth the second night in Doha, 1 tenth of a second behind the hypothetical front row and just two tenths off the best laptime of day recorded by Maverick Vinales.
For Redding positive signs came even from the race pace as in the second part of the session he managed to lap consistently in high 1:55 (42 laps completed).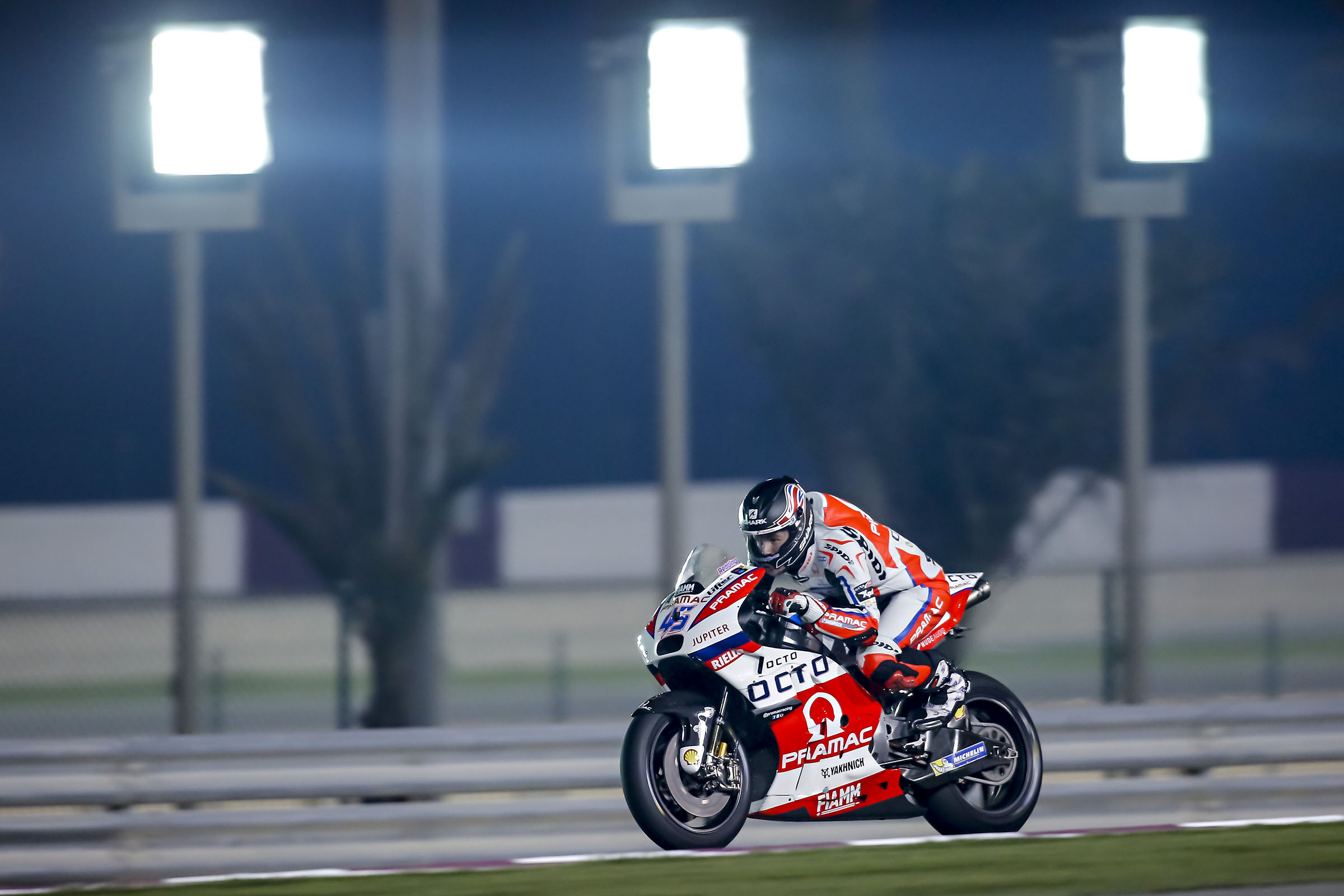 Rather difficult evening for Michele Pirro. Due to a crash on his first laps he was forced to stay long in the pits to allow the mechanics to fix bike one. At the end of day the Ducati test rider completed 21 laps finishing 20th place with a laptime of 1:58,113.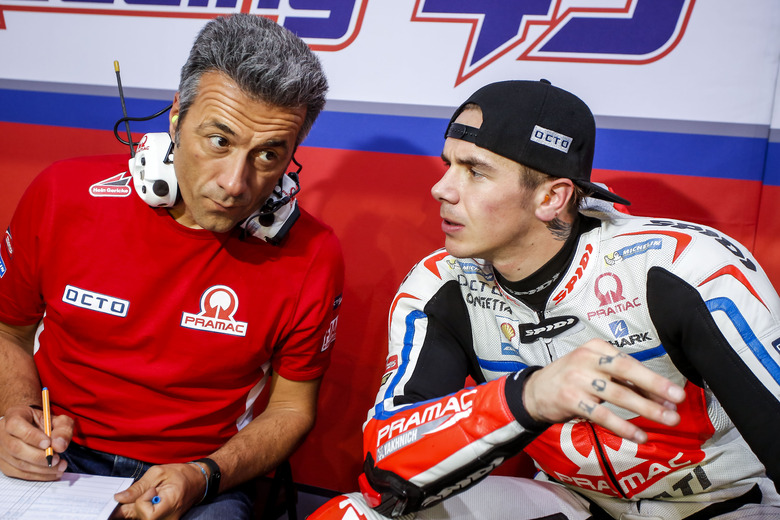 4° - Scott Redding 1:55.677
I am very pleased with how things went today. I improved the laptime and it was a goal. I lapped a lot with hard tyre and I felt good. Then I tried the soft but I have not found many benefits. I had a lot of grip at the rear and little confidence at the front. This is the problem that we must try to solve. We do not know if this will be the race tires and tomorrow we will do other tests. All in all, though, I feel very good on the bike and also the race pace is constant even though I'm not pushing to 100% yet. I'm trying to have fun riding the bike to bring back my confidence. And I'm very happy.
04.03.2016