Press release YMS Junior Team
The first Russian Women MR team Yakhnich Motorsport is glad to inform about a qualitatively new stage in its junior subdivision development! With great expectations and reliability we are looking forward Russia's sport future and that is why we consider our work with the young generation of racers to be very important. In this connection we are glad to introduce our junior mini-moto team "Yakhnich Motorsport Junior Team"!
Working out the idea of Yakhnich Motorsport's junior team we counted on a mini-moto class, because here a sportsman can get all basic skills of piloting, racing and bike tuning. The majority of contemporary MotoGP racers came to big motorsport after successful performance in mini-moto championships. For example, Valentino Rossi who has won 7 times in the World MotoGP Championship began his great sport career with his victory in the Italian mini-moto championship. At the same time this class is more economical because purchase and service of professional mini-bikes is much cheaper than of full-size bikes of any category.
We have selected a really professional staff in order to realize this project. Ivan Lukin, a professional car-racer and a winner of some British championships who has good experience in managing racing Russian teams in the frames of domestic and international competitions will be in charge of the project organization and its general supervision. Sport and technical supervision at the competitions will be exercised by Nikita Bobykin (a three-time champion of Russia) who in the past was the leader of the most titled Russian scooter and mini-moto team "St. Petersburg Scooter-Club". And finally YMSRT will be represented by two pilots who were selected in the course of the three-stage all Russia competition in 2009.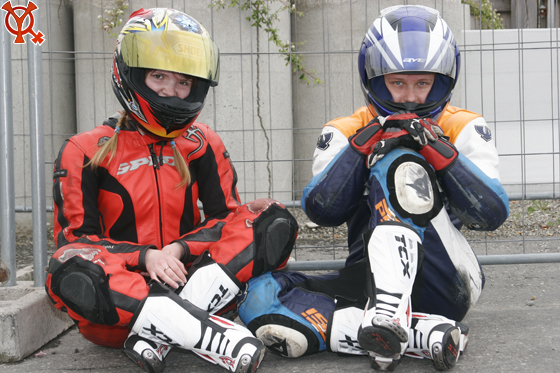 Our Junior Team has big plans for the future season. In 2010 the racers of YMSJT will take part in all 6 stages of The Russian Mini-Moto Cup. Besides that the team is going to take part in two stages of two prestigious Scandinavian competitions – The Open Finish Championship and The International Scandinavian Cup. Pre-season training sessions will take place on one of the best European tracks – "Kimi Raikkonen Circuit" in Finland and the best Russian carting circuit "Mayak" in Iksha as well.
The general aim of this project is to find, train and then promote the most successful racers of Yakhnich Motorsport Junior Team into big international motorsport. So we hope that this project will become for young pilots a start in full of serious challenges sport life and will bring new victories to our country which we can be proud of.
03.02.2010