Yakhnich Motorsport hosted World Superbike in Moscow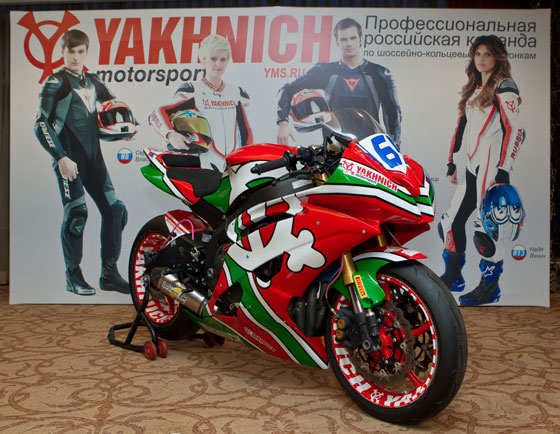 The team Yakhnich Motorsport, which is making its debut in World Superbike 2012, took part in presentation of the first in history Russian stage of World SBK which took place in Lotte Hotel, Moscow, on 25 November 2011.
Among the participants of the morning press-conference, which assembled top speakers from among representatives of World Superbike, FIM, the companies "Infront Motor Sports" and "Inturist", there were not only two newly-made world champions Carlos Checa (2011 World Superbike) and Chaz Devies (2011 World Supersport) but also the pilot of "Yakhnich Motorsport", the fastest motor-racer of Russia Vladimir Leonov.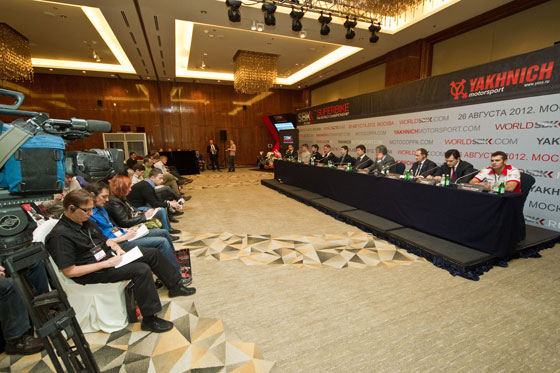 "I want to thank everyone who is trying to develop road racing in Russia and is organizing the Russian stage of World Superbike. I think, the next season is going to be very interesting and the World Superbike stage in Moscow will go off well. I hope the competition of such level will attract a lot of people and arouse interest for this sport in children and their parents. I'd like to see a lot of young talents in motorsport in other this discipline to prosper and develop" – says Vladimir Leonov.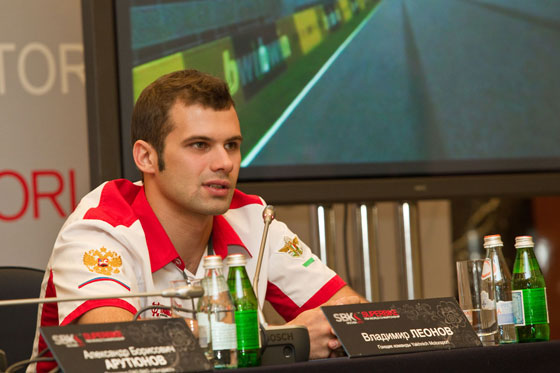 Traditionally, the public's big interest was provoked by the mixed team of "Yakhnich Motorsport" pilots consisting of Natalya Lyubimova, Sergey Vlasov, Nadezda Yakhnich and Vladimir Leonov who were posing indefatigably at the team-stand by Leonov's "combat bike" with number 65 on its fairing, on which he performed in the Italian Championship CIV 2011 and took part in some stages of World Superbike according to wild card system.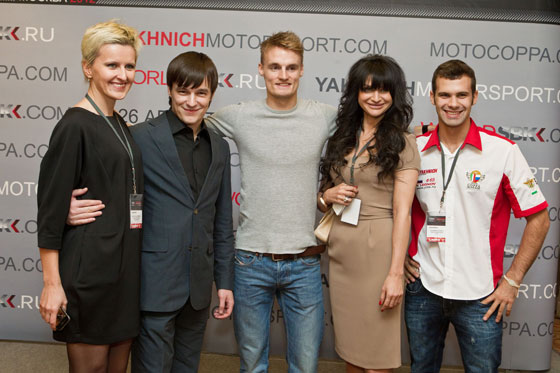 The pilot of the team, who was there from the very beginning, Natalya Lubimova told: "The team has big plans for 2012, now we are actively working out a pre-season training program, training Volodja Leonov for his debut season in World Supersport. We have just finished shooting for a team calendar – it is a tremendous project, presentation of which will take place in the second half of December. Sergey Vlasov is going to take part in the strongest class of the Italian Championship for motorcycles with engine of 600cc – Supersport . My team-mate Nadya Yakhnich is preparing to get her revenge in the Italian championship after the hard season 2011. As for me, I have become a director of the team or, if use the sport locution -"team-manager", to the big astonishment of the World Superbike leaders, who never heard before of a professional motor-racing team managed by a woman".
Photoreport here
29.11.2011