Happy Birthday , Vladimir Leonov!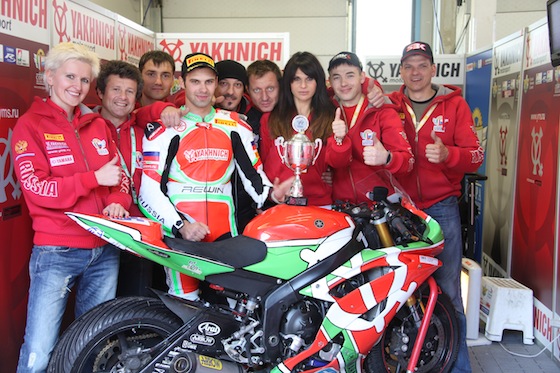 Vladimir Leonov, the fastest racer of Russia, is celebrating his 25th birthday today! 
Big Russian-Italian family of Yakhnich Motorsport hails "Happy Birthday!" to one of his pilots.
Volodja, let us send you our warmest greetings! Be always strong and enduring! We wish you daring and successful overtakes, unending self-improvement and self-perfection, high speed on the track and also so-much-needed simple things like: strong health, financial wealth, love and peace.
The best present to himself , to his team and his fans Volodja made in the Dutch city of Assen on a rainy day before his birthday winning the third stage of his debut season in the World Supersport class of the World Superbike. Very well done!
Happy Birthday , Volodja!
26.04.2012