Evening with Yakhnich Motorsport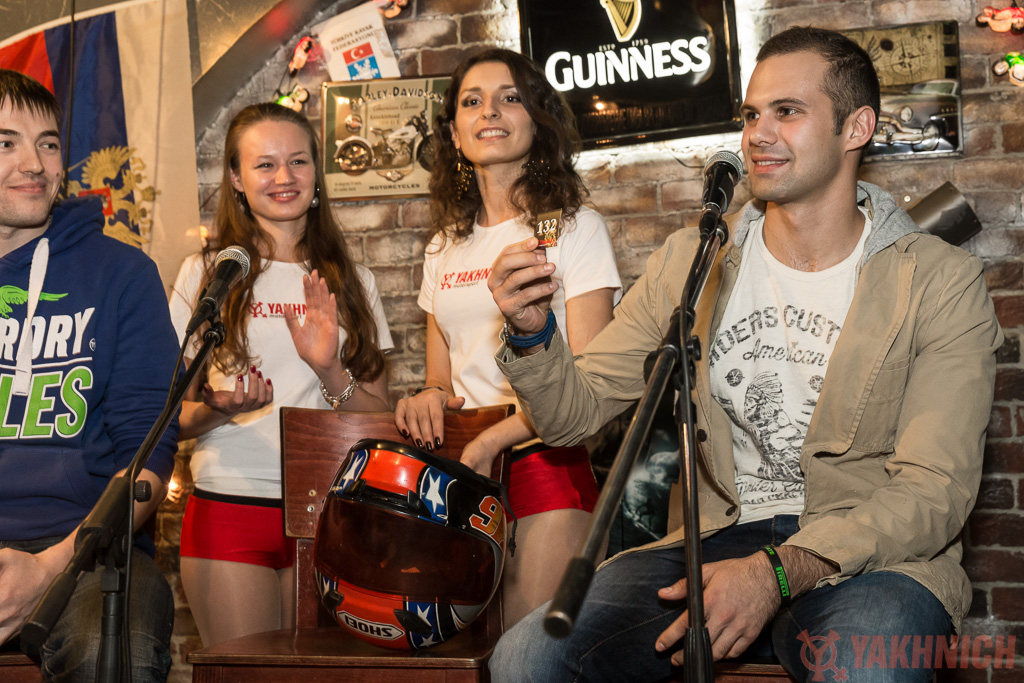 Yesterday in the bar Double Bourbone Street the team manager Nataliya Lubimova, the rider in the WSS class Vladimir Leonov and the mechanic Anton Bogdanov answered questions, signed posters and took pictures with fans.
The big surprise for guests was the teleconference with the world Champion Sam Lowes and with both new riders Jules Cluzel – the rider in WSS class and Claudio Corti – the rider in Superbike class. After it the host of the evening Sergey Bednaruk held the lottery. Prizes were branded attributes of the team YMS and thermoses from Pirelli.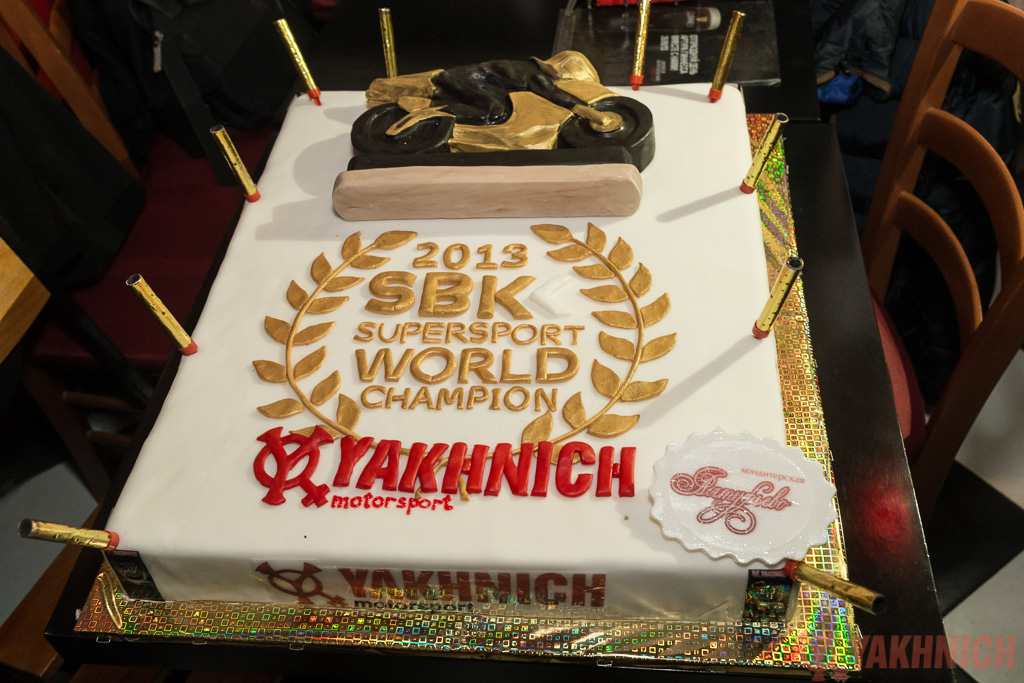 In the end of the evening the confectionary "Altufievo" presented the cake with title attributes of the team. Everyone could tasted it.
Nataliya Lubimova: "I'm very glad that the event was so interesting and "home". Once we held technical seminars in such format. Guys are very happy.  We have a lot of questions from fans but we didn't have time to answer. You'll find our answers in our groups in social networks."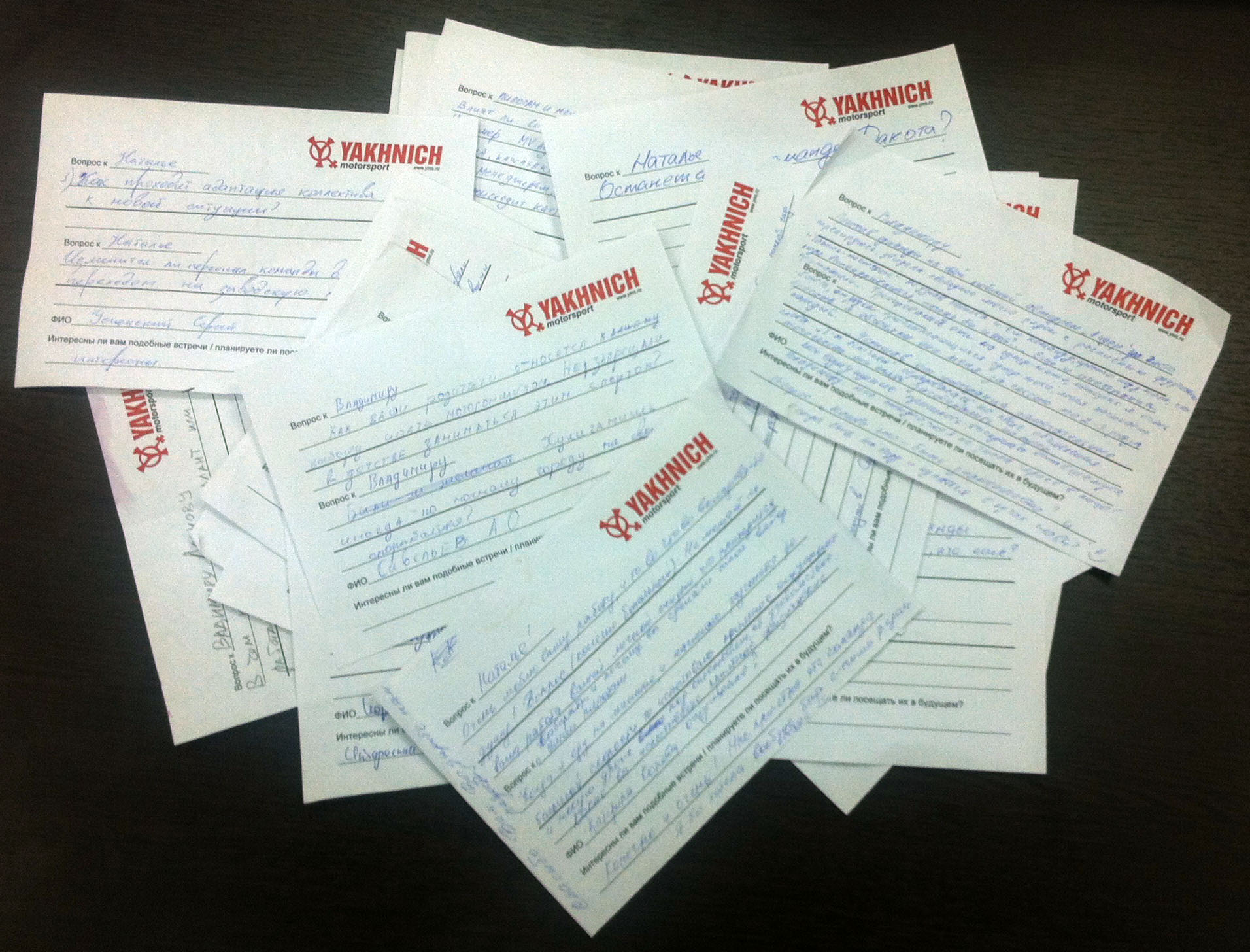 We want to thank everybody who came to the bar! We were glad to see so many people who interested in motorsport! Special thank to Sergey Bednaruk – unchallenged host of our events, Eugen Bobrikov – excellent photographer. Michales who provided this bar for us and Nicole for participation in organization. 
04.12.2013