Comments of riders MV Agusta RC - YAKHNICH MOTORSPORT after qualifying sessions in the Donington Park
Qualifying sessions in Superbike and Supersport classes completed in the Donington Park. Tomorrow our riders will start from the following positions:
Corti - 14 (Superbike)
Cluzel - 8 (Supersport)
Leonov - 11 (Supersport)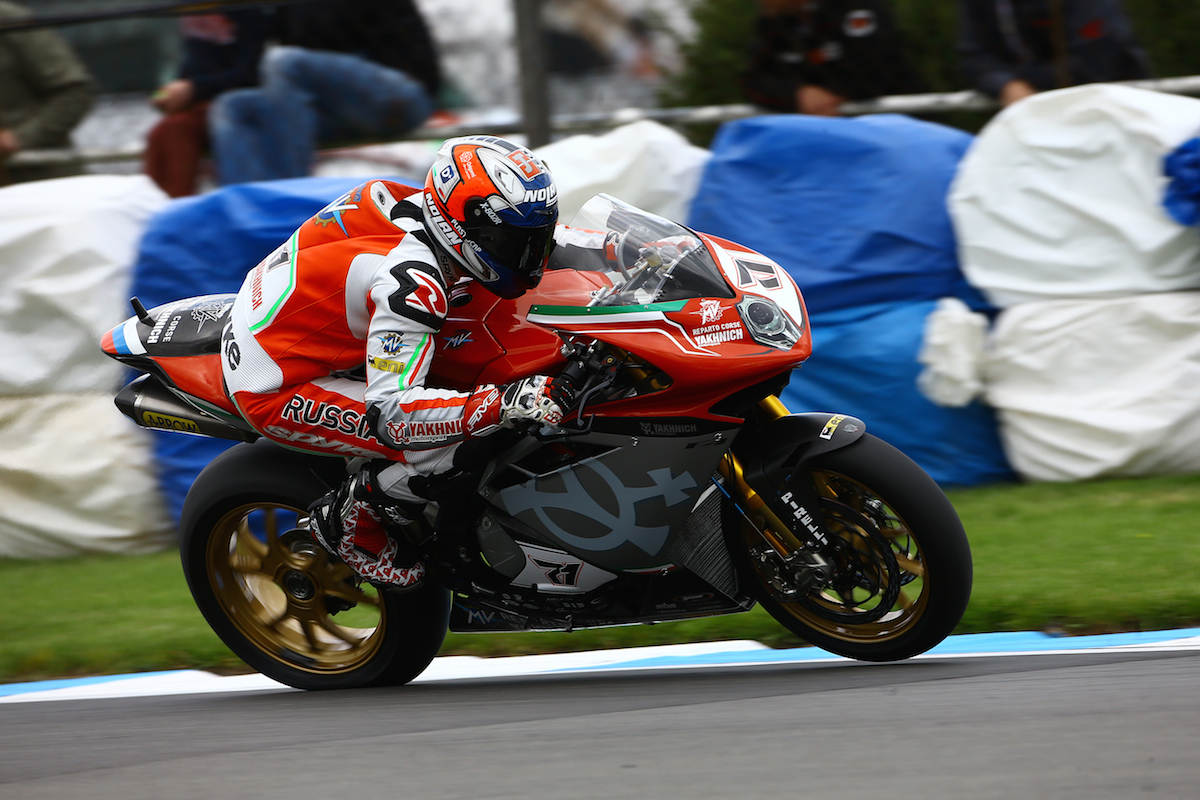 Claudio Corti: "We could improve despite wet conditions but certainly leaders' time are too far for us now. I took a good pace during the Superpole but I am not sure that I could continue to improve in this weather. Anyway, this is a good result for today as we had some problems during qualifying. Tomorrow during warm-up we'll try to improve the set-up for the race. It's a pity we did not have quite a bit to get to the second Superpole, anyway, I'm happy. We're not giving up, I'm sure tomorrow everything will work out".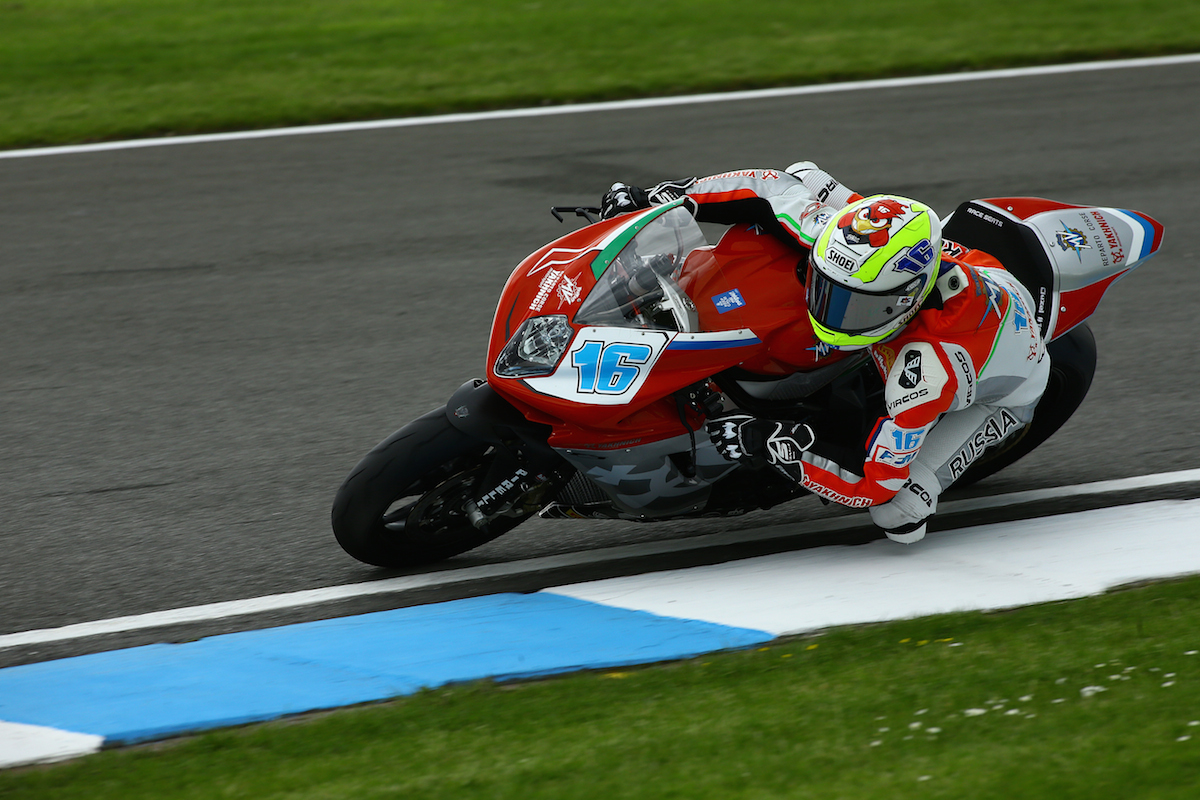 Jules Cluzel: "In the morning when weather conditions were mixed I felt quite comfortable. But I didn't want to risk as the rainy Donington is very slippery. The start of the qualifying session wasn't great so I immediately returned into the box where my staff did their best to make bike's settings suitable for the rainy weather. Right away it became clear that we can be fast in the wet although the problem with the grip on the rear wheel didn't completely solve. Also there wasn't enough engine braking. So I systematically worked on these tasks. Unfortunately, during the final session I fell in the last corner so tomorrow I'll start from the 8th position. I'm sure we could start from the first row. I don't like similar weather conditions on this track because it's very slippery. Hope tomorrow will be dry and we could demonstrate a great pace during the race".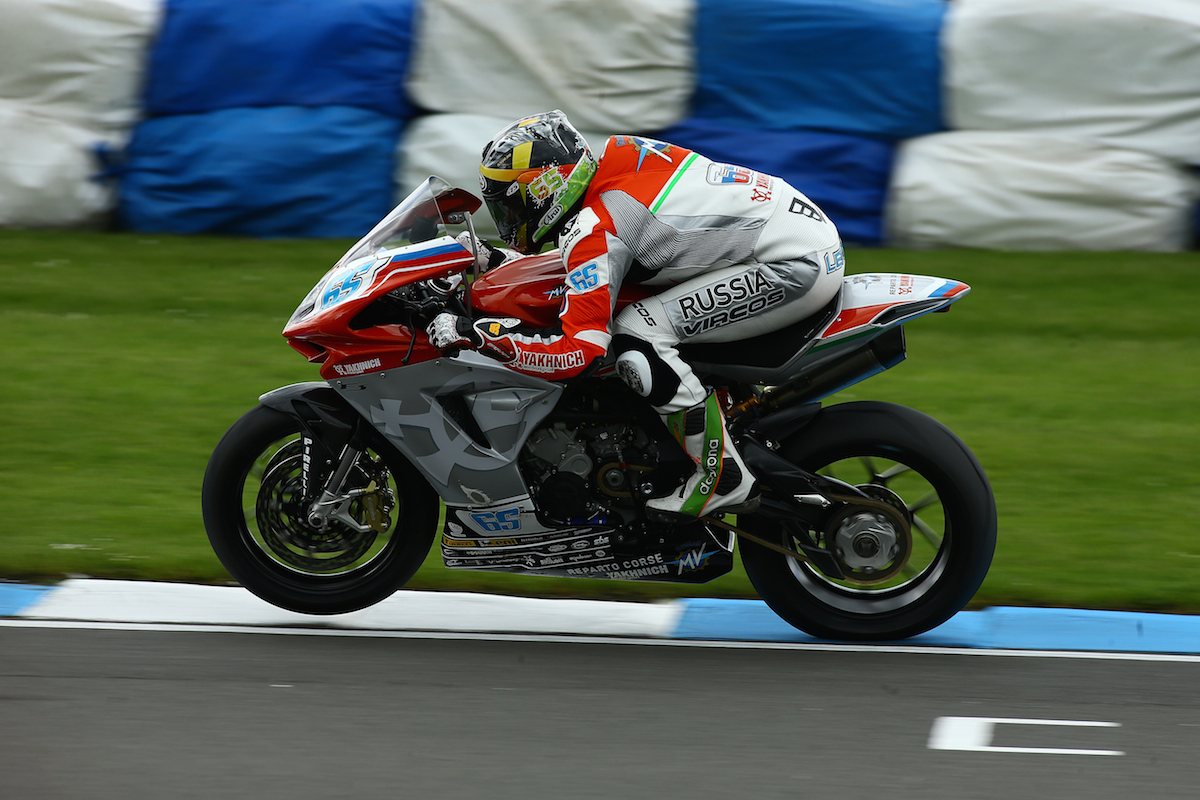 Vladimir Leonov: "The morning training was great. The bike worked as it should, I showed the 3rd result so we decided to leave morning settings on the qualifying. But during the qualification the heavy rain begun and after couple of laps I realized it impossible to ride anymore, settings should be changed. We've made some changes and at the end of the session I could accelerate. I want the weather will be more favorable to us and give a dry race tomorrow as it's very slippery here in the rain. So many crashes during the qualification is not random".
24.05.2014