MV Agusta at the Aragon Superbike races
MV Agusta Reparto Corse - Yakhnich Motorsport
Aragon, Spain
2 round
Superbike
11 - 13 April 2014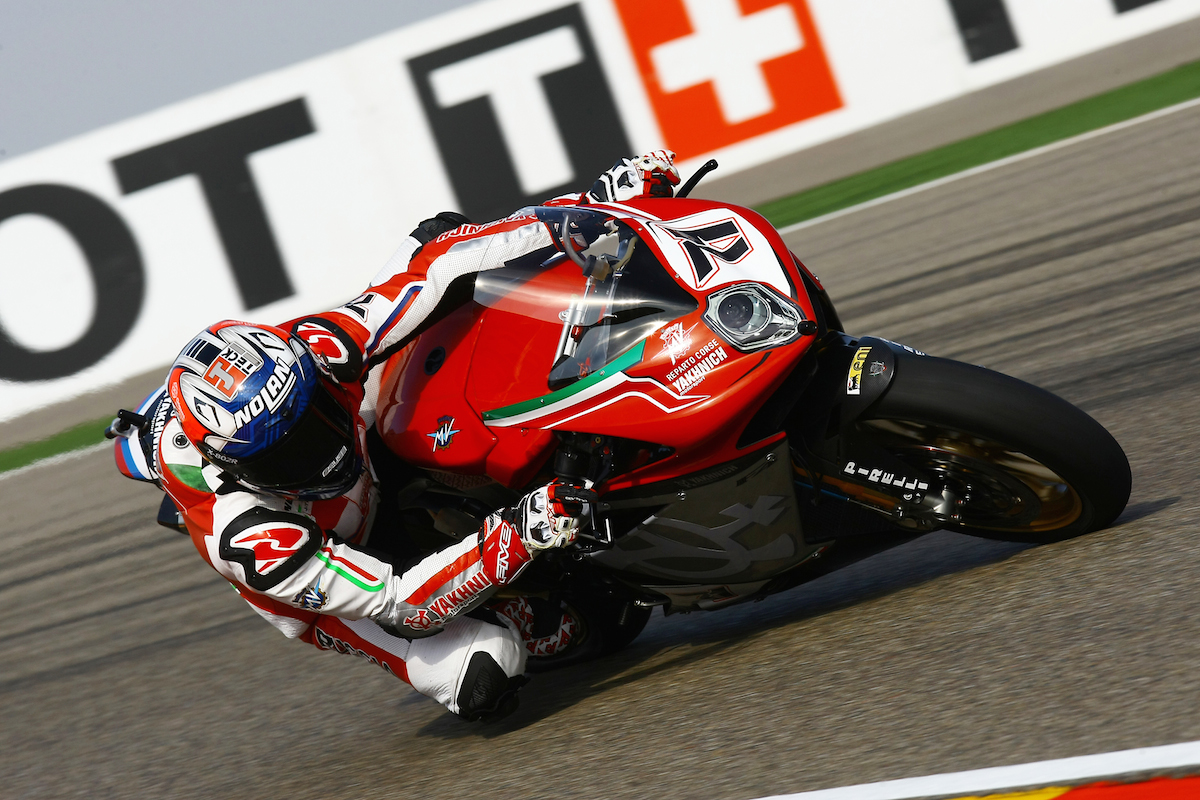 The team MV Agusta Reparto Corse - Yakhnich Motorsport hoped to continue its success in Aragon after earning points in the Superbike class in Australia. Throughout the weekend Russian-Italian team showed the right vector in developing F4RR. From session to session, Claudio Corti reduce the gap from leaders . Work was carried out in all directions. Engineers have tried various solutions to regulate electronics, suspension, tires and collected datas.
Collected the necessary information. However, the problem with the gearbox, that was found on Sunday morning almost made it impossible to take part in the first Superbike race.To the second race the solution was found. Lap by lap Claudio showed more confident ride increasing the pace in corners and removing braking points. But fall on the 6th lap did not allow the team to get points.
Claudio Corti: "Even in the morning warm-up we found problems with electronics. Unfortunately, we couldn't solve them before the first race so I had to return into box after the first lap. During the second race I pushed as hard as I could. The goal for the week-end was to overtake EVO. And we were close to it. The bike is not yet in good condition as we don't have enough acceleration so I had to indemn it in corners. On the 6th lap I fell. Today it was my fault . I'm sorry and I apologize to the team, they worked hard . Will reduce the gap in Assen".
13.04.2014