Imola. Superbike races
MV Agusia Reparto Corse - YAKHNICH MOTORSPORT
Superbike
Italy, Imola
4 round, races
9 – 11 May 2014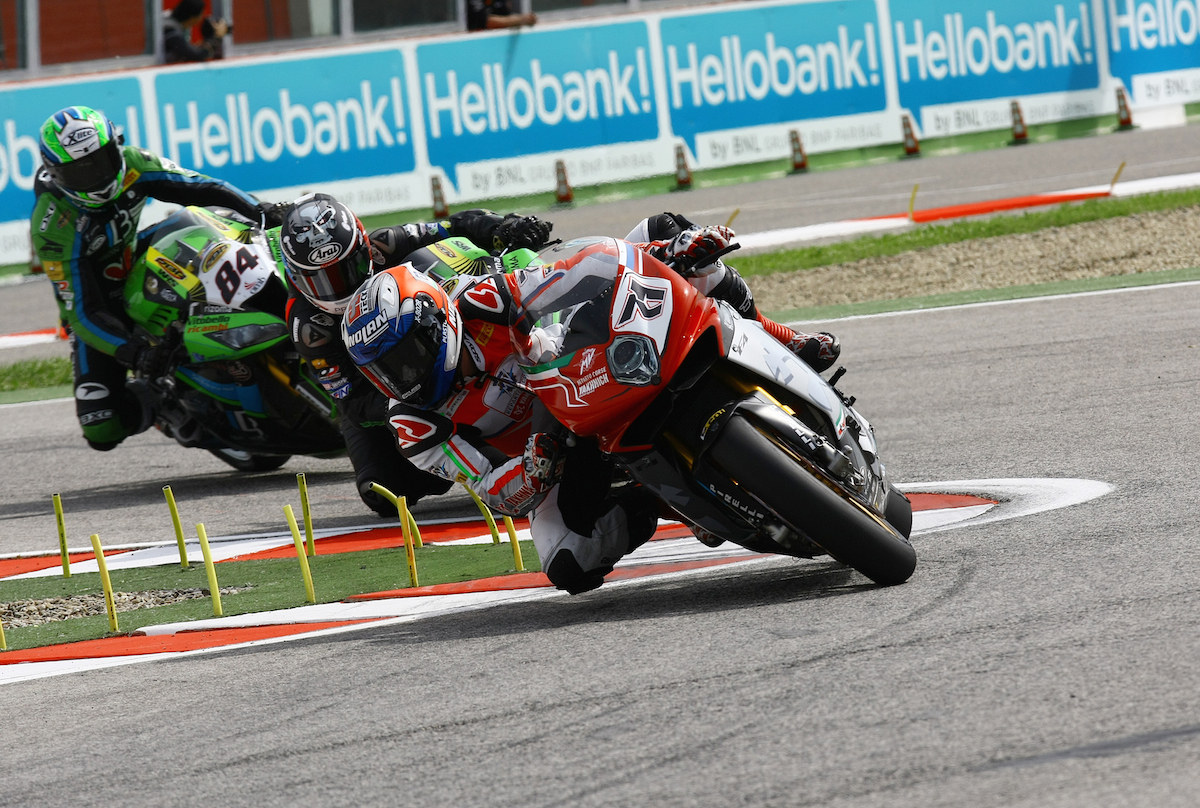 A huge disappointment overtook the team MV Agusta Reparto Corse - YAKHNICH MOTORSPORT at the home track. The first race of the Superbike was held in good weather conditions. Overcrowded stands of the Autodromo Enzo e Dino Ferrari circuit created a unique festive atmosphere. Starting from the 21st position Claudio Corti hoped to get into the points zone, however, the legionary of the Russian team entered the first corner next to last. Mobilizing all his resources Claudio methodically overtook his rivals improving his position. The lap time of F4RR was inside the TOP-10 of  riders from Superbike. Unfortunately, the mistake in the turn Acque Minerali brought to nothing all rider's efforts. Again he got in the end of peloton and had to start fighting for the best position from the beginning. Claudio Corti saw the checkered flag from the 18th place.
In the second race Corti showed the great pace striving for his goal - to finish in the TOP-15. But breaking the radiator cost finish to Italian rider. Claudio had to return to the box.
Claudio Corti: «Difficult weekend. We expected the round wouldn't be easy but this nobody could imagine. Here, in Imola, on the home track, we knew how important for MV to show their best qualities. Dissapointment. In the first race I made a mistake in the turn Acque Minerali. This is the only reason we couldn't finish in the points zone. It was more than real. We should get into the TOP-15 in the second race but in the middle of the race I felt something strange was going on with the bike. There was a hole in the radiator and water flowed out. I saw the temperature of the engine rose to 140 degrees and I immediately went to the box. But we should keep fighting. This progect must live. We are waiting for a new engine in Sepang and we belive in it very much. The Superbike staff stay on this circuit as tomorrow we'll have test. We're going to test a new swingarm and some parts. We'll see. I think we could improve the bike".
11.05.2014