Press-releas
YAKHNICH MOTORSPORT TEAM
MOSCOW, JANUARY 22, 2010
Yakhnich Motorsport Team is glad to inform that the new sport season has started! The breathtaking contest on Russian and foreign tracks is waiting for the racers. This season the team is taking part in the RMF Cup (Superstock women and Superstock 600). The aim is, of course, to win! The girls are to hold their champion title in the tough rivalry and in the class Superstock 600 Yakhnich Motorsport would like to rise to the leaders and finally become one of the prize-winners.
As for racing abroad the team is focused on improving its results in the Italian Women Championship. This year it consists of two stages: the first one takes place in July and the second - in September. Besides that Nadezhda and Natalya are going to take part in Trofeo Amotori - competition in the frames of the IMF Cup. It is a men championship, participation in which can give our pilots new experience and skills. Besides that sportsmen who take part in this competition are mature racers enjoying agressive style of riding, so the rivalry is going to be very tense. It is peasant that the races will take place on the best tracks of Italy and there will be far more racers on the start greed. It opens for YMS a perspective of more interesting and tough contest. The experience got in foreigh competitions must have positive effect on the team's positions in the Russian Championship.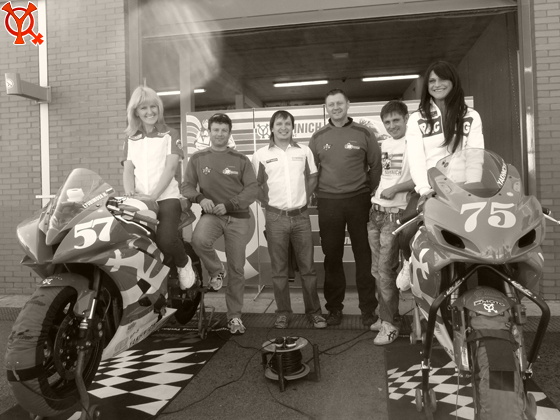 Also Yakhnich Motorsport is going to pay special attention to Junior motorcycling sport this season: the team is planning to expand the project Junior Team (the more detailed information about it will be given in the nearest future). And, of course, YMS is going to surprise its fans, partners and friends with new original art-projects which are being kept in secret for the present. On the whole, the new season promises to be interesting! Follow the team's news!
22.01.2010