Girl power: sensational results of the stage in Mostu
The 4th stage of the Russian Cup in Czech Mostu made the intriguing character of this championship much hotter. The main sensation of the race week-end was incredible results of the STK600 race. All race long 4 pilots – Korkina, Yakhnich, Lubimova and Nifontova were desperately fighting, having left the men-racers far behind.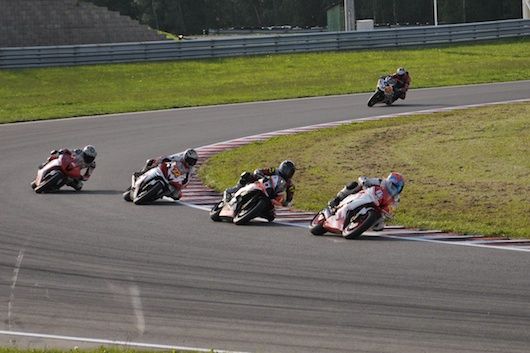 In the course of the race the girls exchanged their places winning back their positions. After the finish scandalous in many respects and uneasy discussion of the situation with MFR referee's board it was decided to resume the women event according to the results of 10 full laps. Holding the lead in the 9th lap Nadya Yakhnich still yielded to Mila Korkina in the 10th one. As a result the pilots YMS took the 2nd and the 3rd positions in the women event of the stage.  However it mustn't be forgotten that on total Yakhnich is coming nearer to the prize-winners in the men event, so we are waiting for the solution of one more intrigue!
27.08.2010