Fresh Forces in the team "Yakhnich Motorsport"!
The first Russian women motor-racing team has ventured to take a sensational step: now "Yakhnich Motorsport" will not be represented only by the charming racers Nadya Yakhnich and Natasha Lubimova but also by the young and perspective pilot Sergey Vlasov. In the season-2011 he will defend the colors of "Yakhnich Motorsport" in the frames of the Russian Championship (Supersport class) and also in Italian Cups and championships. This season Sergey Vlasov is representing YMS in Mugello at the 4th stage of Trofeo Amatori on 29 August.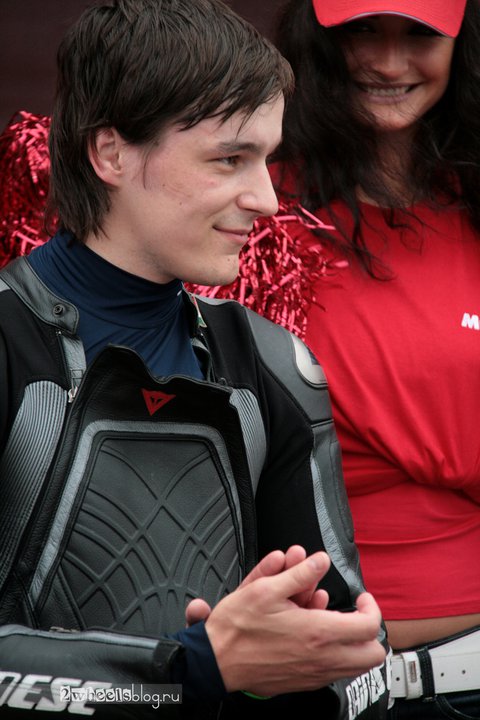 The motor-history of the young sportsman from Serpukhov started in spring 2009 when he rode Yamaha R1 for the first time, then in summer he started serious practice at the automotordrome "Leader" and finished the season with his participation in amateur competitions. Then the idea arose to start fundamental training for the season-2010 on the bike Yamaha R6. Half a year ago Sergey had tests on it in Czech Republic for the first time and this spring the young pilot was noticed by the racers "Yakhnich Motorsport" on the track in Myachkovo. His first professional season Sergey Vlasov started perfectly: he won all the three stages in STK600, 2 pole-positions and one best lap.
At the 4th stage of the Russian Cup in Czech Mostu the new pilot "YMS" led too but couldn't finish for technical reasons. Nevertheless in the first Supersport race combined with Superbike race he took the 3rd place and was named the real sensation of the season in the motorsport circles.
27.08.2010