Leonov won in Vallelunga

As in the beginning of the year program, in last races of CIV 2011 Yakhnich Motorsport reached the top level in the paddock of most difficolut and competitive national championship in the world: Leonon won for the third time in stock 600, and now will fight for the championship in the last race, next october, and Vlasov reached the fifth position in Yamaha R6 Trophy!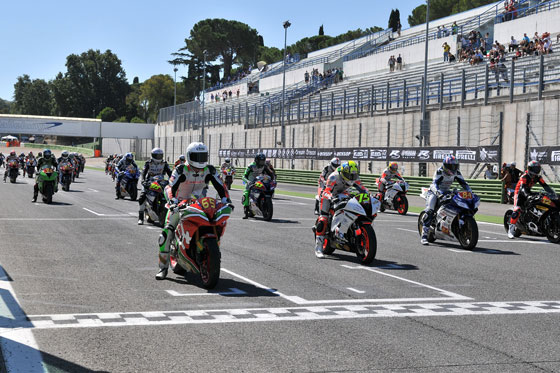 After thetriumphqualifyingandsettinga new record of the track inclassSTOCK600 -1:40:838, VladimirLeonov,wonthe racefor the third time inseasonandnowby all meanstry towin thetitleat the last stagein October.
This victory is dedicated to the victims of the tragedy near Yaroslavl - the hockey club "Locomotive" and the passengers of the crashed aircraft Yak-42.
Stock 600 race
Yes, now it is undubtable true: Yakhnich Motorsport is the top team in CIV Stock 600. The race in Vallelunga, for sure the most difficoult race technically speaking about bike set-up, and fisically speaking for the riders, because this circuit has in the same time the fastest and the slowest corners of the championship, and because it was a really hot week-end, was absolutely dominated by our team: first in every practice session, and giving to competitors always more then half second in rithm, we started from pole position looking in the eyes of competitors the resignation to fight for the second place...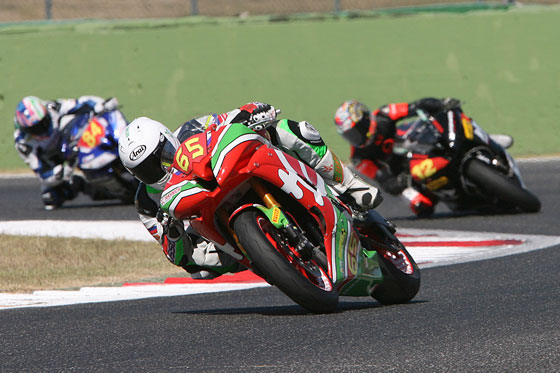 At start Vladimir Leonov was the fastest to reach the first corner, and, from that moment, he took a little but important advantage. 0,2' 0,4', 0,8', 1'... Alone, like never happens in stock 600, he was free to choose better lines and even to do some mistakes in braking, without loosing the leadership. Back of him the race was beetween Morbidelli and Russo, and that was the classification at the end of the 12 laps. Lombardi, leader of the championship, finished 6.th, and now he has only 10 point of advantage on Leonov for the last race in Mugello...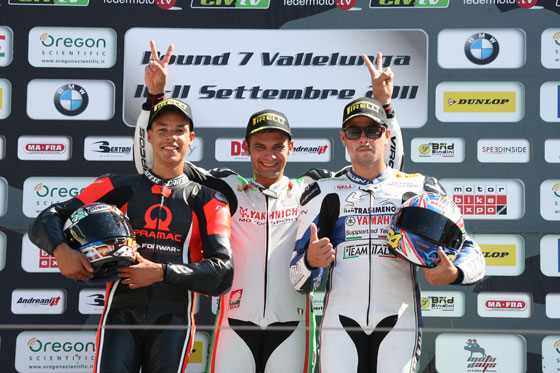 Yes, Yakhnich Motorsport has the possibility to win the CIV 2011. Would have you believed that at the beginning of the season? Nobody believe it, even the "paddock".. that's why, after the race, the officials checked every little part of our bike, every little part of our engine: 4 hour of thecnical checks, to discover that our bike is in order... and now? What can they say in Mugello next october?

12.09.2011