Few meters away from the glory
 SUPERSPORT WORLD CHAMPIONSHIP
ARAGON, SPAIN
2 Round, 12-14 April 2013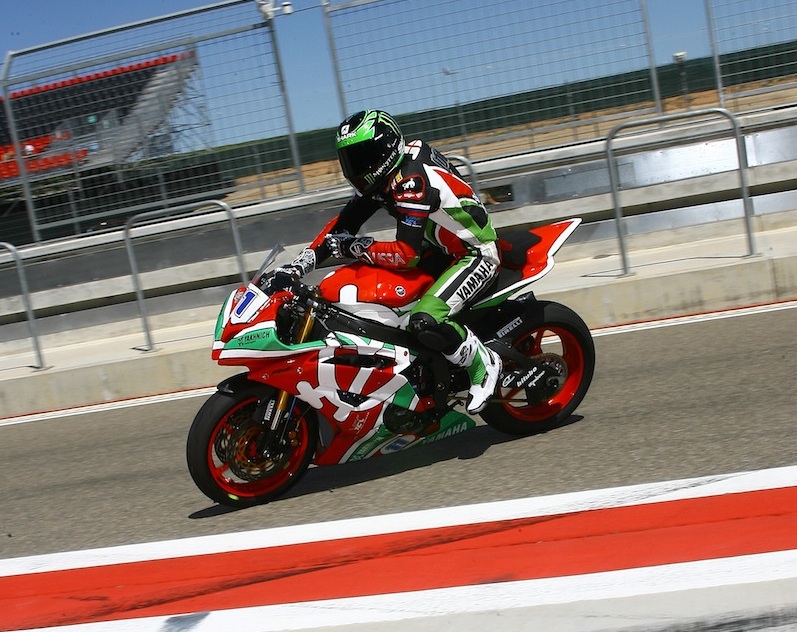 Audience will remember this dramatic weekend for a long time: race of the World Supersport in Aragon will go in history as one of the most strained and unpredictable. Glory of champions is forge in such struggles, but main heroes are inferior easy riders.
Sam Lowes and Vladimir Leonov were ready on 100%. All expressed that Sam would struggle for the fist place. Vladimir had to work hard to get out from peloton where he was after qualification. He passed it without controlled electronics. The team chose the strategy – to save tires. On Sunday in the Motorland Aragon the temperature of the asphalt increased significantly, air moisture doubled. The number of crashes exceeded expectations.  
Kenan Sofuoglu who had the pole position got out from the race after the third lap as his brakes gave out. Michael Vd Mark, Riccardo Russo and Kev Coghlan showed high class but had to give up from the victory. Almost all race Yakhnich Motorsport rider Sam Lowes controlled the situation. After living Sofuoglu, the main rival for Sam was Kenan's teammate – Fabian Foret. Yamaha R6 and Ninja were equal. But in last lap Lowes slowed the speed and passed through Foret. Sam had problems with transmission. It was suddenness for both. Sam tried to get to the finish and earned points, but engine had stopped less than 3 turns.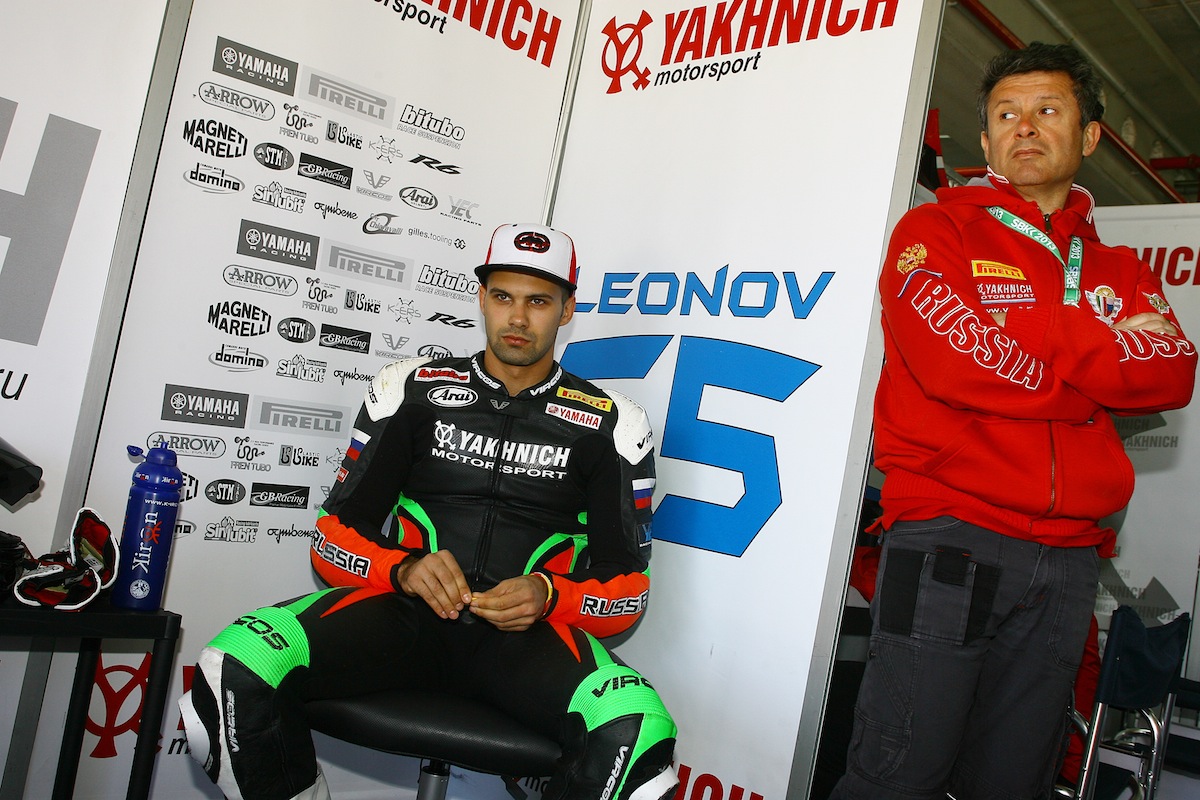 The race was better for Leonov. He was 12th on the start, during the race he has got the 8 position. But he found out that he has problems with brakes. However he managed and finished 8th. The speed was high.
Sam Lowes: "I was absolutely calm and controlled Foret. Unfortunately, the gearbox had broken when he started to attack. I felt that something went wrong on the 5th lap. The win was in our arms…Sofuoglu is still my rival as he has 5 points more."
Vladimir Leonov: "It was good start. I could win few positions. The asphalt was too hot and this lowered the grip that's why I lost Honda and Kawasaki in startings. Than I had problems with brakings. But I got myself together and had several successful attacks."
The third round of the World Supersport will be in TT Assen Circuit on 28 April 2013.
14.04.2013