Dakota Mamola's debut at Assen
SUPERSTOCK 600 EUROPEAN CHAMPIONSHIP
Assen, Netherlands
2 Round, 26-27 April 2013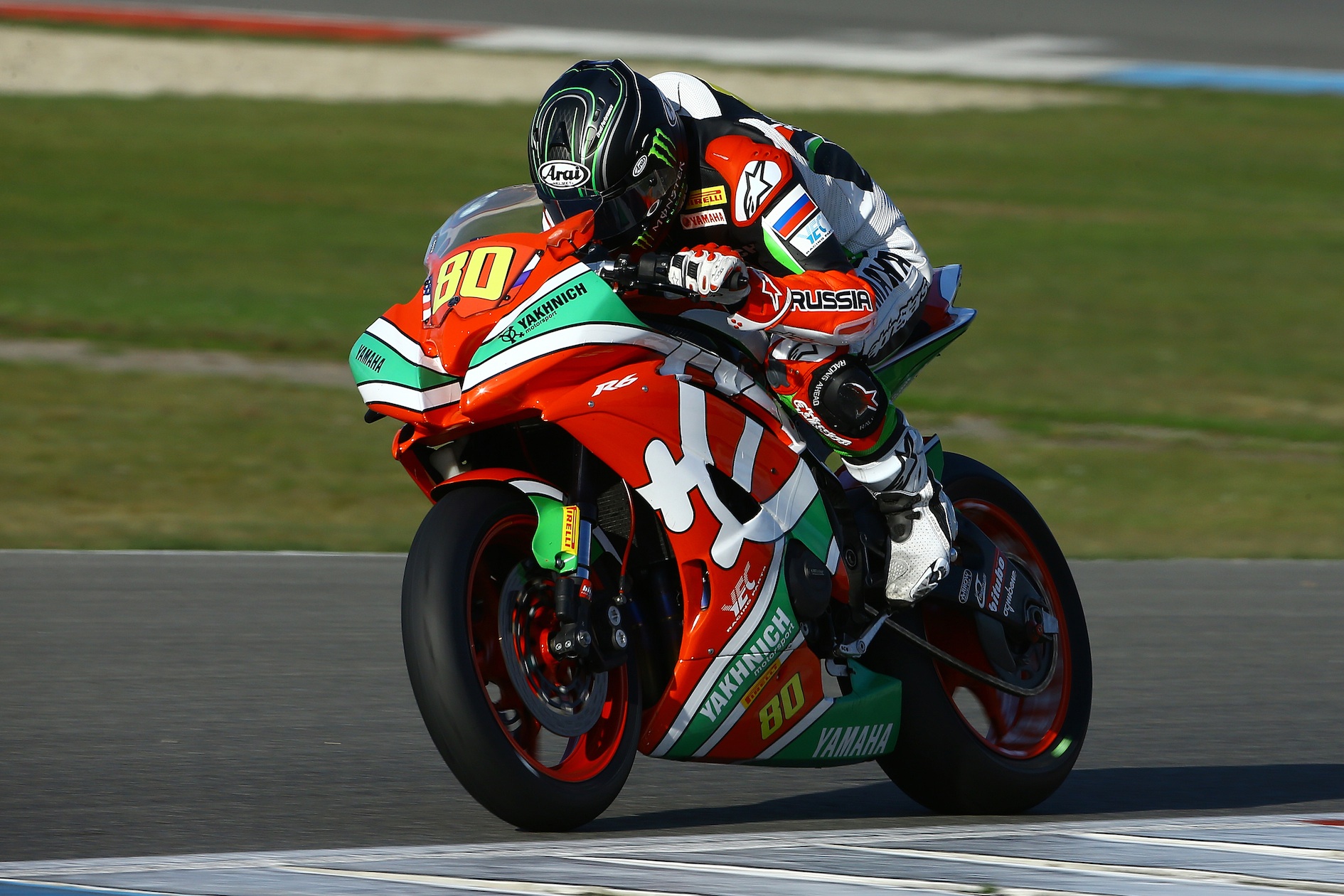 TT Assen Circuit is one of the most technically difficult tracks in the calendar of the STK-600 class. 
The asphalt was dry only on Saturday during the Qualification and the race. It was intensive work but Dakota did it. The team didn't expect that he could get 1'45"3  during the Qualification. The gap in 3 sec from the leader of the Championship inspired the team. Mamola expected to be in TOP-15 during the race but the struggle among newcomers is always unpredictable.
Unfortunately, the start was broken up because of the crash where free riders were injured. The race has been restarted and number of laps reduced from 12 to 8.
The second attempt started well for Yakhnich Motorsport rider. Dakota started from the 21th position and quickly passed round five rivals. Everything was fine till the serious traffic struggle started. On the second lap Dakota avoided the crash which could be thereon inaccurate contact struggle and he had to go outside the track. Nineteen-year-old rider returned only on 26th position and the rest of the race he made time. To finish Dakota could return to the position he started from, he finished 21st.    
Dakota Mamola: «Unfortunately, I couldn't get better position and I've finished the race only on the 21st position. The start was good.  I could rise from the 16th place but my rival in front of me always broke. On the second lap he made a mistake. In the third turn he took a wide radius and when I tried to go through the inner path he pushed me aggressively to the front wheel. I kept the bike but the jerk was impressive. Later I won out 5 position. Of course, it's not the result I was waiting for. I could bring points to my team on the track which I like".
27.04.2013