First race and first points for MV Agusta

!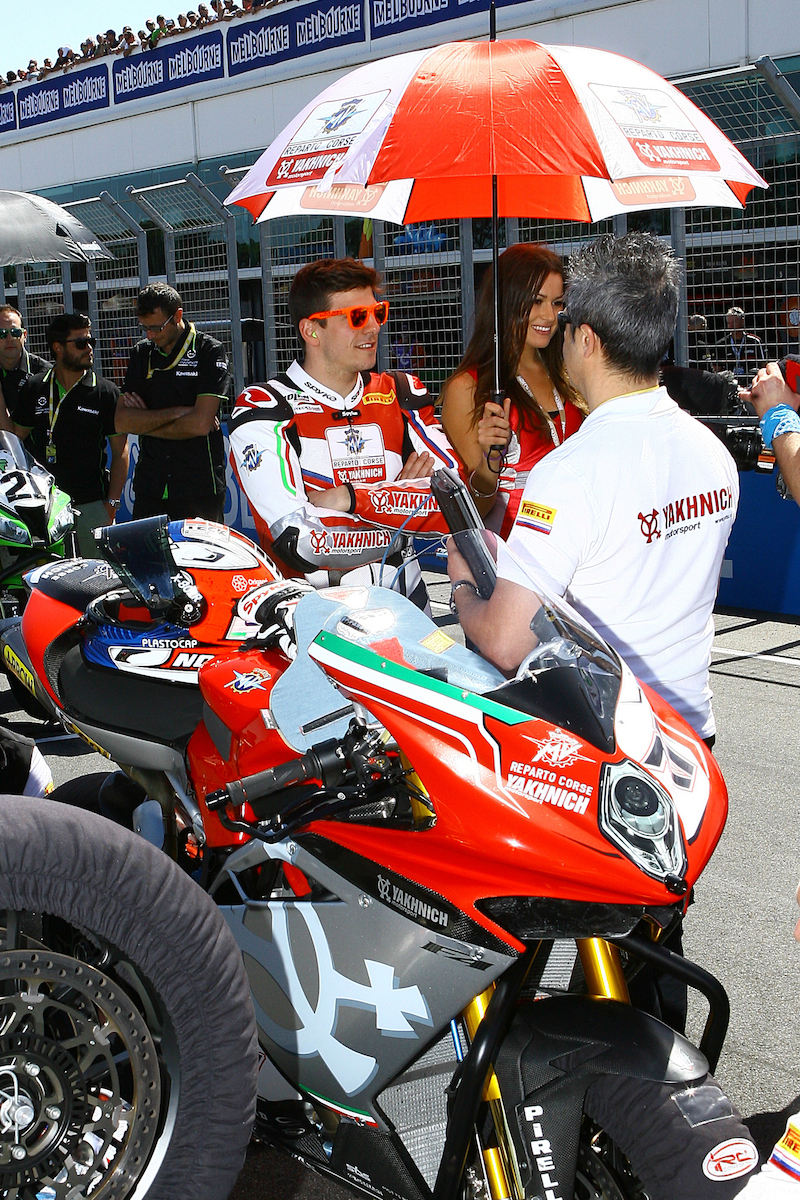 For a long time MV Agusta hasn't taken part in races on the global level. Today was the debut in new history. F4 RR went out on the start against the best bikes in the world to understand what place take bikes from Varese…
Starting from the 14th place Claudio Corti lost few positions in the first corner on the Phillip Island circuit. Few laps later he caught good pace and showed the lap time on as TOP-10 riders. Sometime the MV Agusta Reparto Corse – YAKHNICH MOTORSPORT rider caught up Fabian Foret whom he pursued the lasst third of the race. Italian was ready to pass the French veteran but for one and a half lap for the finish the petrol started to finish. Miraculously Claudio finished earning precious points.
To the second race engineers made some changes in the bike of the Russian team. Corti had to skip ahead all his rivals because of bad start and entered the first turn the last. Italian tried to regain lost positions but it was almost impossible. Claudio finished the race out of points on the 18th place. However, the team got important information and experience so it will help in preparing for the second round of the World Superbike Chaampionship in Aragon.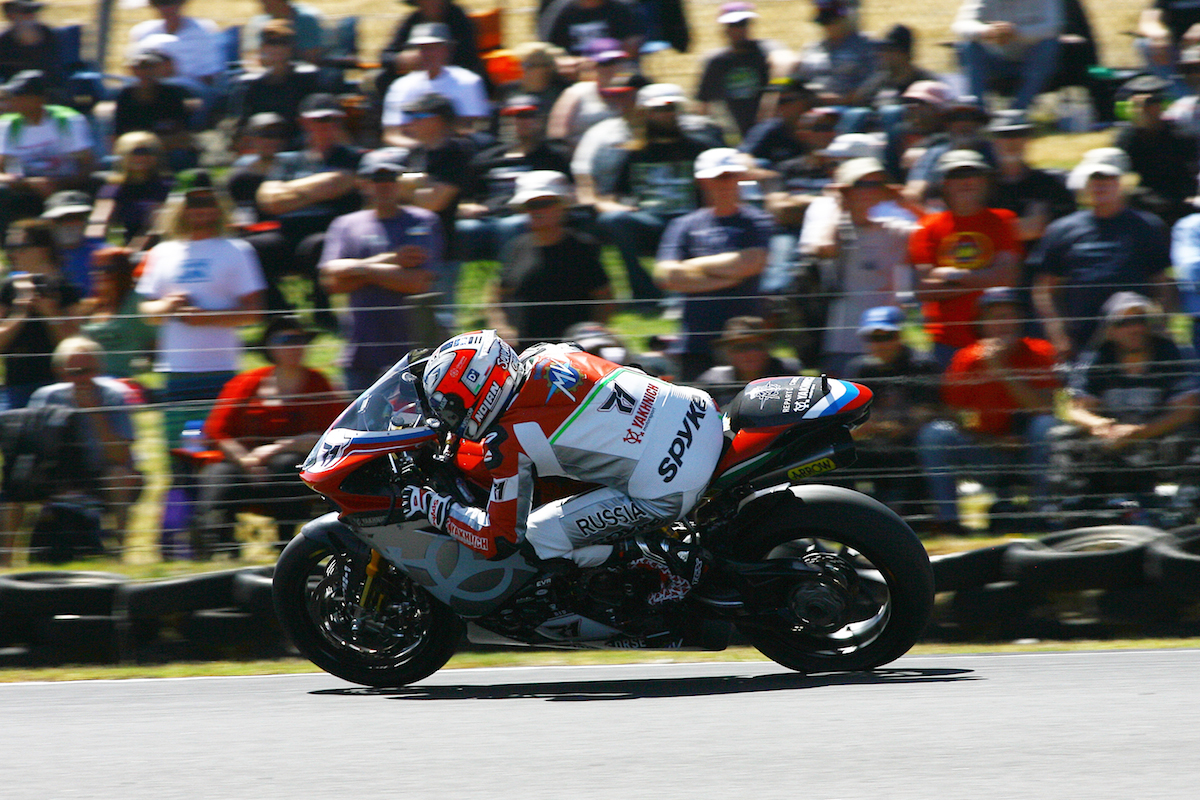 Claudio Corti: "We got to the finish in both races and it's very important. We have kilometers, we have data. Here in Australia we were limited in spare parts so we had to work with what we have. In such conditions it's hard to experiment. In Europe everything will be different. Thank everybody! See you in Spain!"
23.02.2014