Video, race of Russian championship, Brno, V stage
We invite everybody to see the integral race of classes SSP and STK 600 in Gallery of our web-site, which took part also the girls of  Yakhnich motorsport.
Nadia: "The photos and video are most important for following analysis of mistakes and sport skills growing. You agree with me that we always watching the races like MotoGP and SBK, and pay attention at position on the bike, correct lines, legs position on footsteps. Sometimes your own feeling are diffrent from what you see after the race on the video and photos!"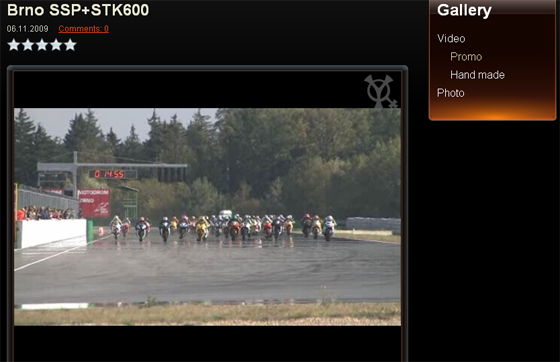 Natasha: "I review start with big emotions. Week, spent in Brno, leave the most wonderful memories for out team.  I liked the integral race with our boys on the one of exhellent track in the world, of cause I could show good result!"
You can see the race here.
03.12.2009