Results after QP1 in SSP and STK600 of the 3rd stage
SUPERSPORT WORLD CHAMPIONSHIP
ASSEN-DUTCH
ROUND 3 APRIL 26-28.th 2013
Friday 26 April
It was raining and cold as the weather forecast promised. The rain had begun when the session of Free Practice of the STK600 started. Dakota Mamola came to Assen for the first time and he had to learn the track and show deserving result. It's not easy to find out secrets of one of the most difficult circuit in such conditions.  
Training in bad weather is good lesson as during the Qualification the weather didn't change. Dakota could stay in TOP-3 and finished with 2:08.154.
During the Supersport Free Practice Vladimir Leonov and Sam Lowes had few laps as they had to check their bikes. It was no reason to make more laps on wet track because the weather forecast would change on weekends.
The same strategy was chosen on the Qualification. Sam had few laps and got the 27th position, Vladimir made more laps working with settings. At the end Leonov had kept 9th position.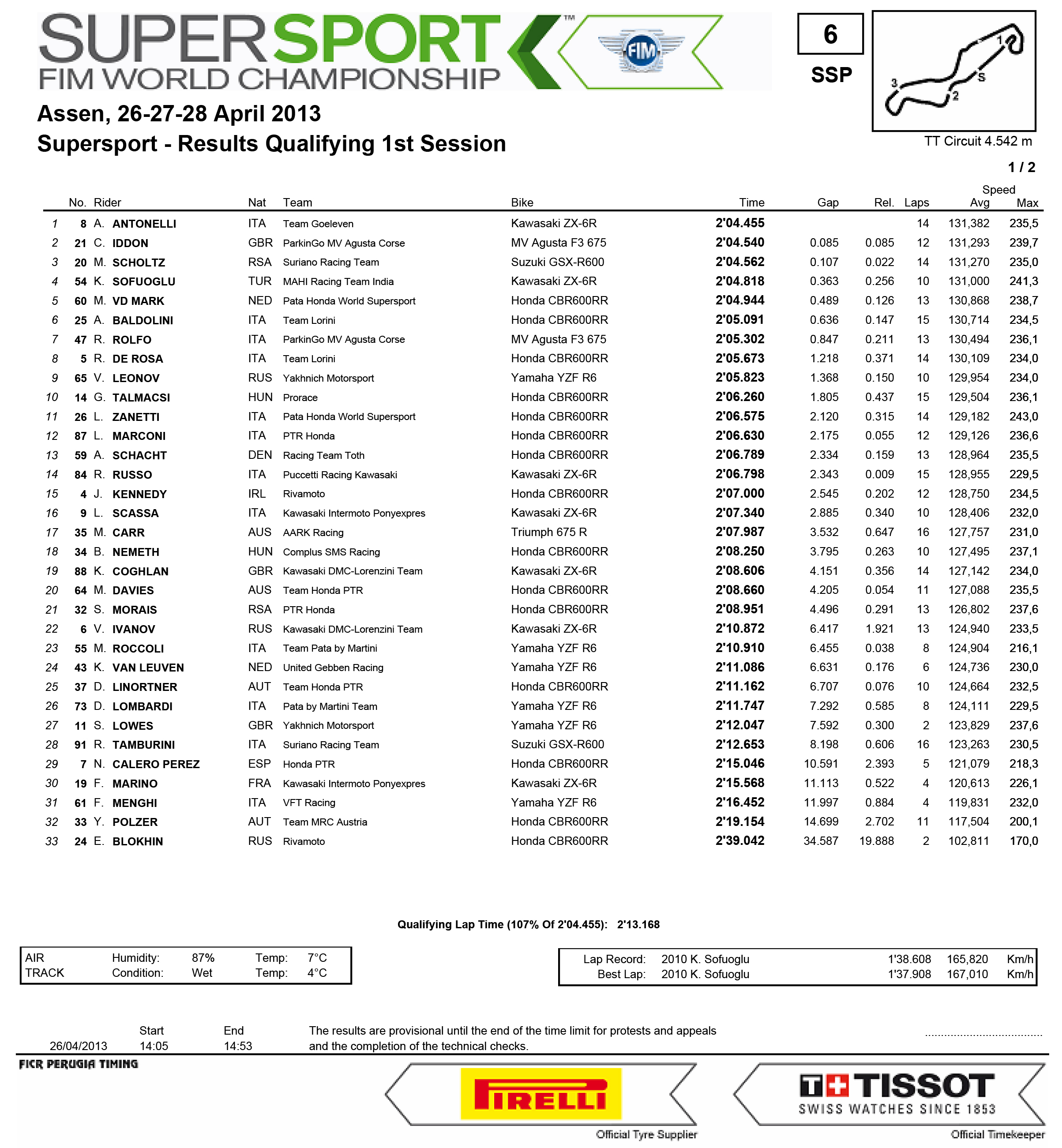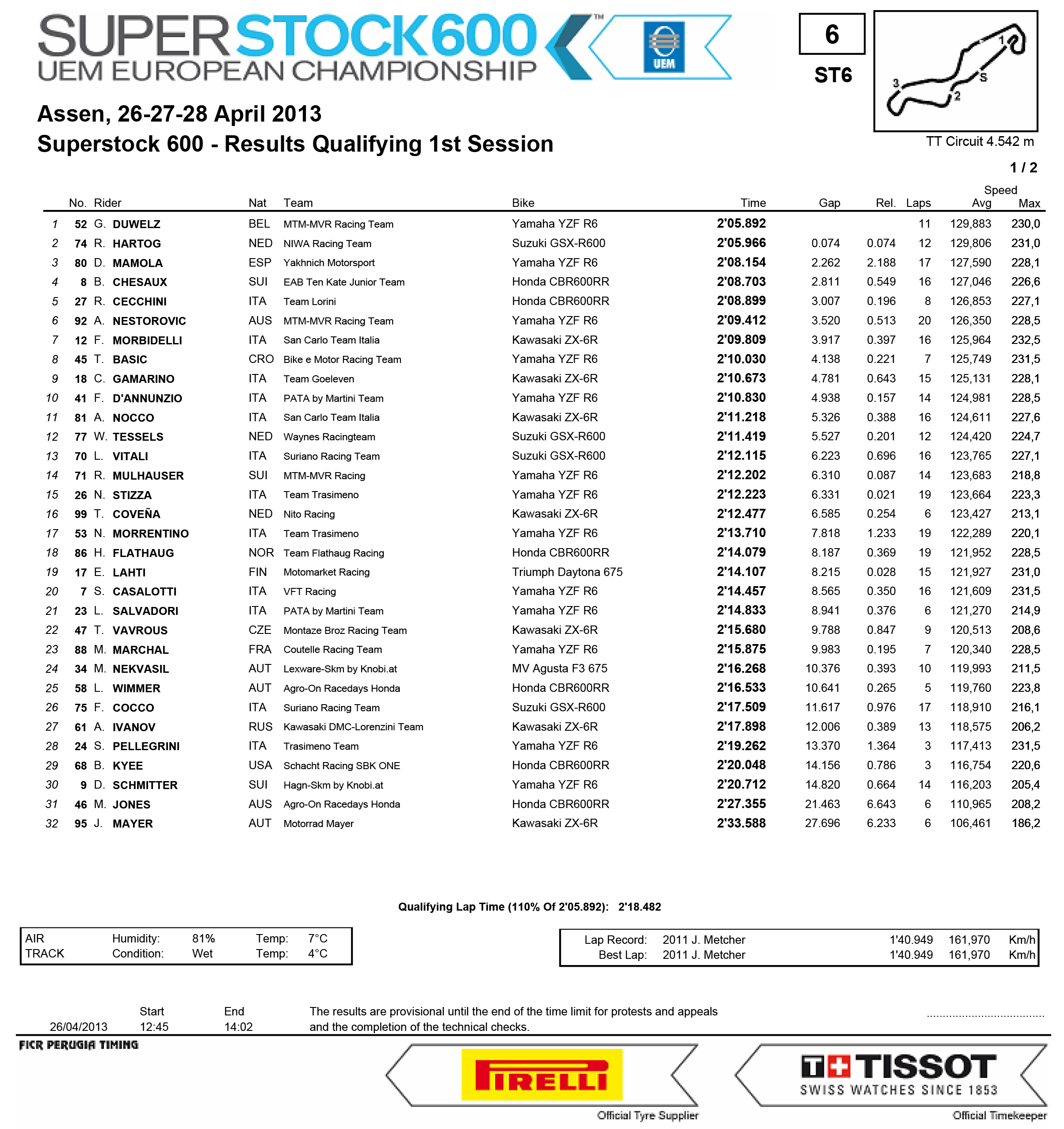 26.04.2013