Second qualifying
World Supersport Championship
round 4
Monza 4-6 May 2012 
Saturday 5 may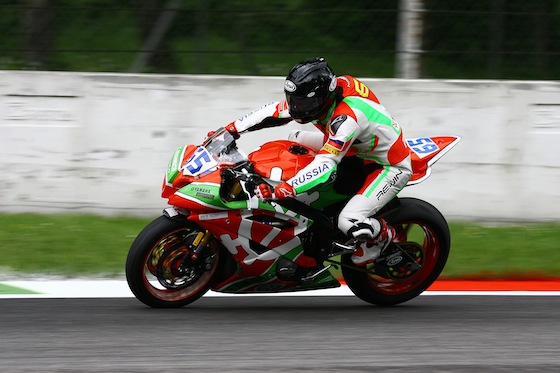 As last week during CIV, Monza WSS round is under the rain. Today we arrived in the circuit already wet because of the night rain, but fortunately the morning free practice session was held in good condition. Not perfect as Friday qualifying, but with dry circuit in the last laps of the session. 
And today the things went better than yesterday, and Vladimir Leonov could improve his performances of quite half a second, doing his best lao in 1'49"485. As announced, rain arrived for second official qualifying, so was not possible to improve the 15.th position on the grid conquered yesterday. 
But the team work was very hard even during this session, to find the good setting for the tomorrow race, announced wet.
The session started with the circuit just humid in the last part, but quite dry in the first part, and in this condition Vladimir fixed immediately the second best laptime in 2'02"512. Then rain started to be harder and harder, but even in this condition, the Yakhnich Yamaha R6 was stable in the fastest laps ranking.
So, if tomorrow will really rain, we will start with the conviction to have a good basic setting for Vladimir.
VLADIMIR LEONOV
"In the morning session we finded a good feeling whit the bike. Not perfect in some points, like in the fast changing direction, but very stable and performer in braking and in general stability, that is important in Monza. The afternoon session was hard, I was close two times to crash, but in any case the chrono results is very good and now we just have to wait and see what will be the weather condition tomorrow".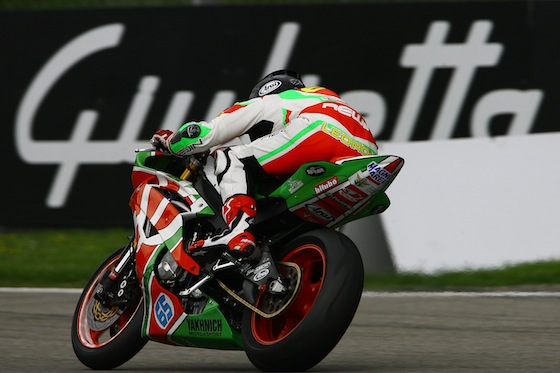 05.05.2012