European Superstock-600 Championship
SUPERSTOCK WORLD CHAMPIONSHIP
Aragon, Spain
1 round, 12-13 April 2013
This Saturday in Aragon has passed the first stage of the European Championship in class Superstock-600 where the team Yakhnich Motorsport was presented by the talented Belgian rider Dakota Mamola, the son of the legendary rider Randy Mamola.
Dakota started this weekend from the 9 position in the first qualification, but towards the end he ranked 15. The race started difficult for Mamola Jr. In the first turn Mamola was hasseled and to avoid the crash he was forced to the safety zone causing him several positions and by the end of the first lap he was 21st.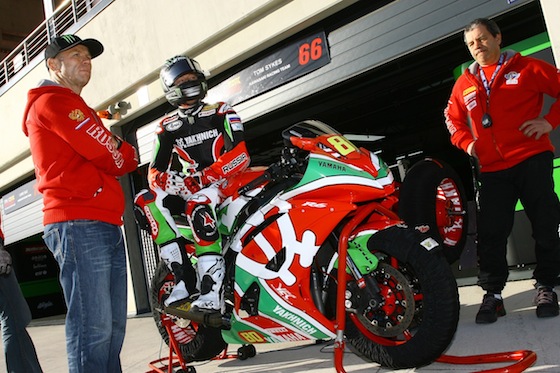 But after the unfortunate start Dakota Mamola gradually got his Yamaha R6 to the leading place. By the lap time Yakhnich Motorsport rider took the lead over his rivals from TOP 10. After the race the team made an analysis of the situation and made a conclusion that if he would have started the race with a bigger luck than he could take the 7th place. But that time Dakota finished at only 17th.
Dakota Mamola: "I was very upset when one of the competitors literally knocked me out of a turn, thus I have lost a contact with a lider group. But still I suggest that I managed to present that race well, I managed to concentrate on the result and I made a lot of traverses. The team made a great work, the bike was excellent! I'm sure we are ready for the next race in Assen".
UEM Superstock-600 Champhionship is going to be the next round on the historical TT Assen Circuit, that celebrates 88th Anniversary this year. Stock 600 Races will take place from 26th till 28th of April – same as for the stage in Aragon.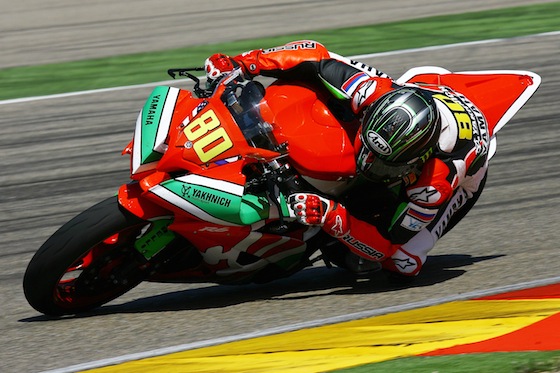 14.04.2013