Redding enjoys the night of Doha (5°). Petrux back to Italy: he wants to race in Qatar
The last pre-season test of the 2016 MotoGP season starts giving to Octo Pramac Yakhnich very positive indications that confirm the excellent shape of Scott Redding. On the first day of activities on the Losail circuit, lighted by the energy produced by the 42 big generators provided by Pramac, the British rider has proven to be extremely comfortable on his new Ducati Desmosedici GP lapping at an excellent race pace since late afternoon. Scott always remained in the first position of the standing ended up with the fifth quickest chrono (1: 56,213) while working on the set up of his bike during the 46 laps completed.
Danilo Petrucci, returned to Italy after surgery on his right hand sustained in Melbourne, is determined to forge ahead of his recovery and to run the first race of the season scheduled in less than two weeks here at Doha. In its place was on track Michele Pirro who led the development work on the Ducati Desmosedici GP completing 50 laps with a fastest lap of 1: 57,891 (17th position)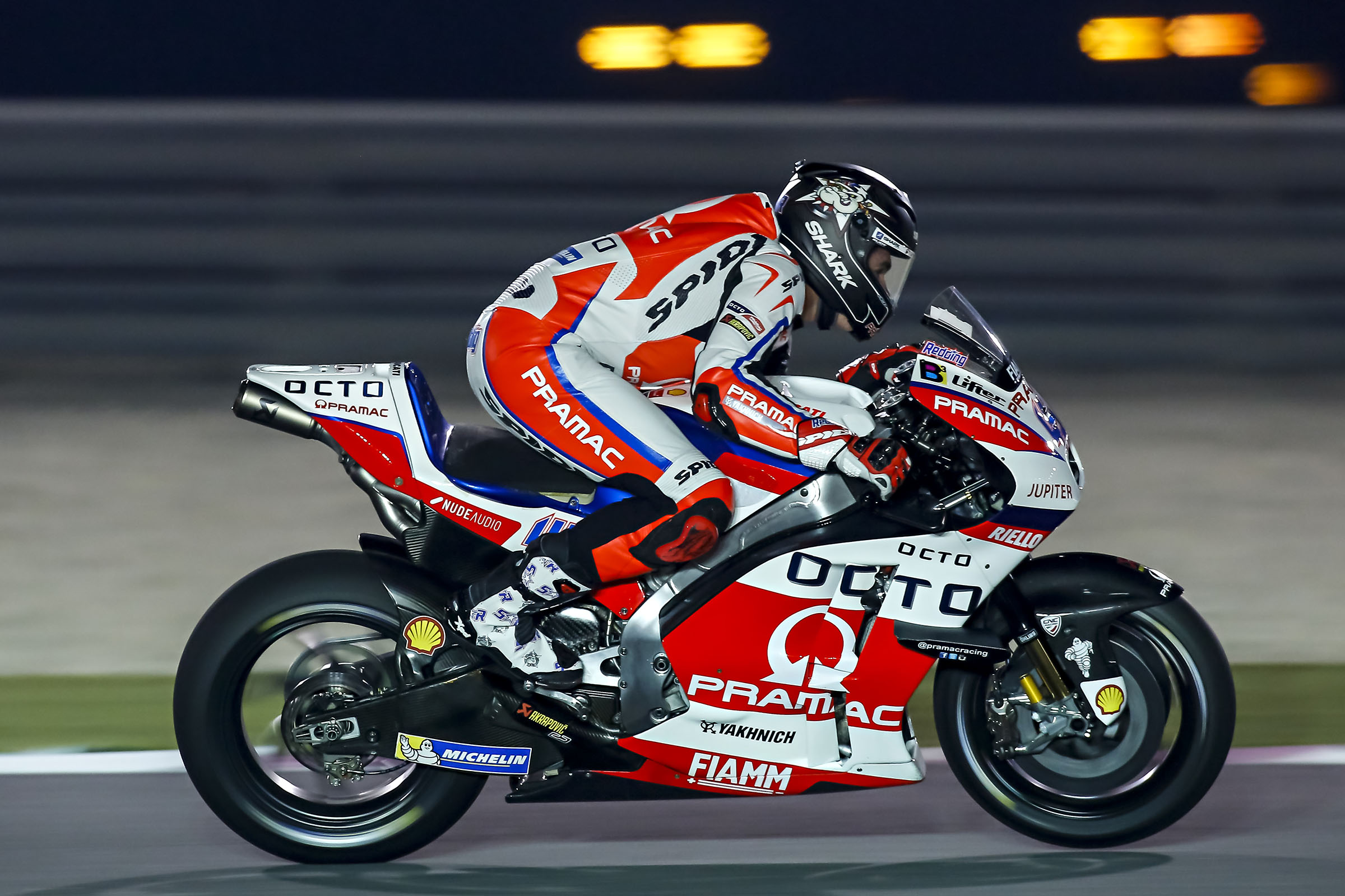 5° - Scott Redding - 1:56.213
It's been a good day although the track conditions were not the best. We did not do too many laps but are satisfied with our work today. In the end I tried the second bike and the laptime that came out it was almost the same compared to bike one. Last season Ducati had a great race here so I'm very confident. Today we have been shown to have potential and this potential can grow. Goals for tomorrow? I wish I could improve my lap time and stay in the Top 6 which is the goal of the season.
03.03.2016