Nika Kletcki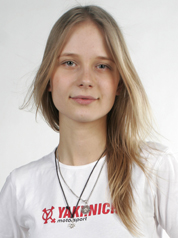 For the first time she got on a sport minibike when she decided to take part in the All-Russian selection to Yakhnich Motorsport Junior Team. For her first training she cleared a three hundred-meter-long cart racing track of snow slush and ice with a help of a spade. Then she won in the competition and became a pilot of YMS Junior Team! In her debut season she won all the races of her class in which she finished. In her spare time she draws graffiti in interiors to order or for pleasure. Besides running and fitness she is keen on "male" kinds of sport – riding a racing bike and boxing.
Achievements:
The Champion of Russia in minimoto among women 2010;
Silver prizewinner of The Minimto Russian Cup 2010;
2nd place in the team Minimoto Race of Champions 2010;
Bronze prizewinner of the Finnish Championship (general classification) 2010.
Blitz-Interview:
Usually after racing... I am all over fizz and that's why I smell like an alcoholic!)))
What I don't like about racing is... that sometimes the track has to be left in ambulance. And besides when the first place cups are of small size!
In my built-in-closet … my snowboard has hanged itself!)))
My bike …is BMSP2 and this "double dyed" Frenchman seems to have no defects!
In my rivals most of all I like …when they are afraid of me and that's why try desperately to prove the contrary.
People who are far from motorsport think naively … that racing is glam.
This season I would like to make progress in … contact fighting!
Фото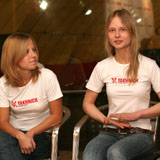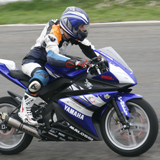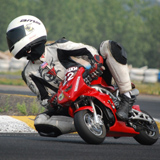 еще фотографии